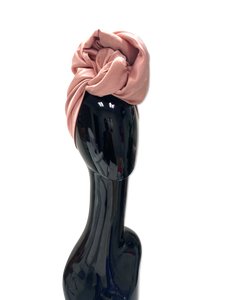 A luminous shade of soft pink with a slightly crushed appearance. Made of 100% satin.
Available in 2 styles, a traditional 60-in-long wrap, and the original Perfect Pineapple Wrap.
Care instructions: Machine wash in cool to cold water with like colors or hand wash with mild soap. Toss in the dryer with like colors or hang to dry.
*All items are handmade and size may vary slightly